Nashville Suicide Prevention Resources
Suicide is claiming the lives of people in Tennessee at an alarming rate.
In 2021, 17% of deaths were attributed to suicide. Its impact isn't just on the individual who takes their own life but has a ripple effect. Family members and friends feel the emotional and psychological consequences. Losing someone close can be challenging to heal from.
Still, the impact doesn't stop with family and friends. Communities can feel the residual effects as well. Research shows that exposure to suicide can put vulnerable individuals at risk.
Therefore, it is vital to bring awareness, education, and support to those struggling with suicidal ideation. Suicidal ideation (SI) is a term used to describe a range of contemplations and preoccupations with death and suicide.
Health professionals, local government, and the public must take action to combat this aggressive hold. We each can play a part in protecting the lives of others. Effective treatment, rehab programs, and proper education must reach those who need it.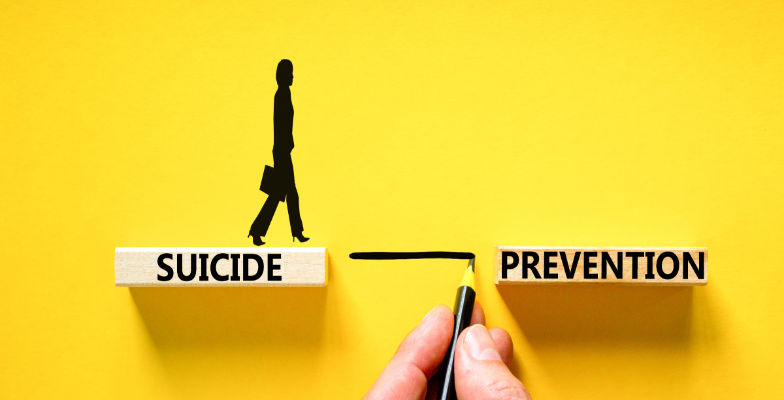 Southeast Addiction Center Tennessee is also available to help. With locations in Tennessee and Georgia, we are conveniently located. Our treatment team is composed of experienced professionals.
We understand the impact of suicide and mental health disorders. Individuals on our team have battled mental health and substance use disorders (SUD). We want treatment to get into the homes of everyone who needs it.
Our addiction treatment programs include the following:
We also have several other solutions to help those in Nashville and surrounding areas understand the causes and preventive measures for suicidal ideation.
Failing to address the suicide crisis will continue to have severe consequences. We've compiled facts to help you understand the immediate need for action.
Tennessee Suicide Statistics
In 2019, 1,220 people in Tennessee died from suicide. Also, Tennessee's suicide rate was 29% higher than the national average in the same year.
The gender and age breakdown is important to note. Males accounted for 1,027 suicide deaths in Tennessee. Females accounted for 328. The age group with the highest number of suicides was 45-54. 25-34 were the second most.
The rural areas of Tennessee have the highest rates of suicide. The East Tennessee Region is the most vulnerable, with a 20.6% rate.
Compared to the rest of the country, Tennessee ranks 19th for its high suicide rate.
The Tennessee Suicide Prevention Network is a statewide organization that provides education, training, and resources to Tennesseeans to prevent suicide. The network also offers crisis counseling and services to those in need.
What to do if Someone is Suicidal
If someone you know expresses that they feel suicidal or their actions are out of character, you must take them seriously. The best approach is to respond with care and urgency.
Here are some steps you can take:
Stay Calm – Maintain your composure when speaking with them. Our reactions can rub off on other people and make them feel further distress.
Listen – Don't discount the feelings and thoughts of someone else. Never think it's just "talk." Never assume they will "shake out of it." Listen with a hearing ear without being judgmental. Avoid dismissing how the person feels. This will only make them feel worse.

Be Supportive – Provide the person with a crisis line to call or other resources. Explain to the person that they are not alone and encourage them to take steps to get help.

Seek Professional Help – A medical professional must address suicidal ideation. The person could have other underlying or preexisting conditions contributing to suicidal thoughts and feelings.

Remove Access to Means – If weapons or other harmful objects are present, take precautions to remove them. Medications and drugs should also be out of their reach.
Stay in Touch – Listening and offering support in the moment is essential. But you should also check in with the individual to ensure they get the professional assistance they need. Never think one conversation will end suicidal ideation.
If someone is in immediate danger of hurting themselves, call emergency services or a suicide hotline immediately.
Tennessee Suicide Prevention Resources
If you or someone you know is struggling with suicidal ideation, many resources are available in Tennessee. These resources are designed to provide support and assistance to you or a loved one facing suicidal ideation.
Here are some statewide resources:
Remember, seeking help is a sign of strength, not weakness. If you or someone you know is in crisis, please seek help.
Nashville Suicide Prevention Resources
Below are Nashville-based resources:
NAMI-TN provides training and mental health crisis support for caregives for loved ones suffering from mental illness.
National Resources
Suicide is a national issue, and it extends worldwide. Globally, it is the leading cause of death among young adults. Many countries, including the U.S., have adopted comprehensive suicide prevention resources and strategies. The goal is to bring awareness to this public health crisis.
Below are national resources that can be accessed anywhere in the country.
National Suicide Prevention Lifeline provides free and confidential support 24/7 at 800-273-TALK (8255). They also offer an online chat option on their website.

Crisis Text Line is accessible by texting HOME to 741741 to connect with a trained crisis counselor 24/7.

The Trevor Project provides crisis intervention and suicide prevention services to LGBTQ+ youth. They offer a 24/7 hotline at 866-488-7386. The website also has a text line and an online chat option.
Veterans Crisis Line supports veterans and their families. They offer a 24/7 hotline at 800-273-8255 and a text line at 838255.
American Foundation for Suicide Prevention provides resources and support for those affected by suicide. Resources include education and advocacy for suicide prevention. They offer a crisis hotline at 800-273-TALK (8255), support groups, and online resources.

Help Youreslf Help Others is a free assessment that you can take yourself or for someone else to determine suicidal ideation or other possible mental health disorders.
If you or a family member needs support with suicidal ideation, we encourage you to contact Southeast Addiction Center Tennessee or access the available resources.
How you or your loved one receives treatment is up to your needs and access. But, most important to us is that individuals receive the treatment they need to live a better quality of life. You can reach us at (615) 326-6449. You can also email us at [email protected].